Partner
MAC – Marine Aquarium Council

A responsible seawater aquarium retail helps to protect the health of marine organisms, creates incentives for the conservation of reefs and offers families in coastal towns with low income opportunities a possibility of existence.




Only animals that were taken in a MAC-certified area and were handled by MAC-certified exporters, importers and distributors are marked with the seal of approval "Marine Aquarium Council Certified".

We are proud to be able to meet the high demands, which provides the MAC certification to us.
OFI - Ornamental Fish International

Since its creation in 1980, OFI has become a major player in the international Aquaristikkultur. Members from 44 major fish-exporting nations and -importierenden can be divided into the following stakeholders:
Wholesalers and retailers

Breeders and collectors

Importers

and

Exporters

Consultants

and appraisers

Manufacturer

Journal

publishers

Specialists

in plant

Airlines

Exhibition companies

University

Institute
ZZF – Zentralverband Zoologischer Fachbetriebe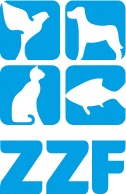 The Central Association of Pet Trade & Industry Association represents a mutually supportive community of approximately 670 member companies from the Zoofach retail, -wholesale and industry.
In ZZF policy statements are the responsibility of the people for the live animal and the well-being of pets in the first place.

The promotion of animal welfare in the pet trade, education about the humane treatment of pet ownership and commitment to nature and species protection are among the most important tasks of the association.